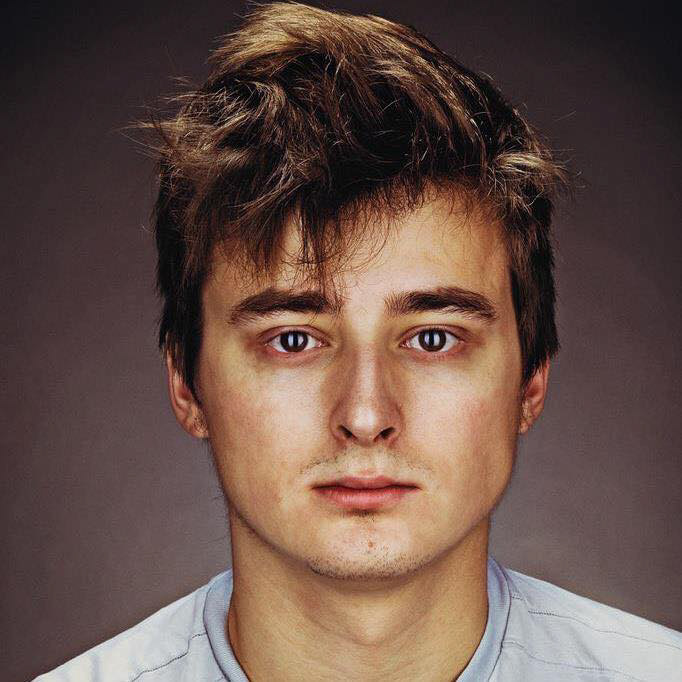 Michael Zvegintsev started his professional journey as creative retoucher and art director of local production studio. After a while he was invited into one of the most creative and large agencies at that time at his native country - Adventa Lowe, to create eye catching commercials and art works for youth mobile operator Djuice. Since that time Michael has worked in 6 countries over Europe, both in global networks and small independent teams as art director. He founds the most interesting to collect unique experience in working with international teams in order to create impactful ads and visual execution. 
Motorcycle traveler.


Independent Riga, Creative Director, 2016 - 2018
JWT Vilnius, Head of Art, 2015 - 2016
Slava Moscow, Senior Art Director, 2014 - 2015
Scholz & Friends, Art Director, 2013 - 2014
Adwenta Lowe Kyiv, Art Director, 2011 - 2013
Google, Volkswagen, Pepsi, Lion, KitKat, Jacobs, Ferrero Roche, Adrenaline Rush, Beeline Telecom, Volia Telecom, Djuice, Kyivstar, Fizz, Platinum Bank, LVSO, JP Chenet.
Silver in Best Art Direction - Golden Drumm 2019
Lurzer's Archive Zolotaya Bochka 200 Best Digital Atrists 2019/2020 
Lurzer's Archive Border Guards 200 Best Digital Atrists 2019/2020

Bronze in Communication & Public Services - Epica 2018
Lurzer's Archive vol. 04 - 2018
Poster House Museum NY 2018
Gold in Integrated Campaigns - White Square 2017
Silver in Promo & Activation - White Square 2017
Silver in Cars & Automotive Advertising Campaigns - KIAF 2017
Bronze in Print & Publishing Craft: Illustration - KIAF 2017
Bronze in Online Video / Film - Balticbest 2017
Shortlist 2x in (Integrated, Media) - Balticbest 2017
Shortlist 2x in Print & Publishing Craft: Photography - KIAF  2017
Shortlist 2x in Print & Publishing Craft: Art Direction - KIAF 2017
Shortlist 2x in Print & Publishing / OOH Craft: Illustration - KIAF 2017
Shortlist in Use Of Special Events, Promotions - KIAF 2017
Shortlist in Promo & Activation -  Golden Hammer 2017